Transfer questionable, risk of failure



Moscow pays interest on Eurobonds in rubles

6/23/2022, 4:06 PM
In fact, Russia has to pay interest on foreign debts in US dollars or euros. However, because the sanctions block access to the imposed foreign exchange, Moscow pays interest in rubles. If these transfers get stuck, there is a risk of technical insolvency.
Despite tense relations with the West, Russia continues to pay interest on maturing government bonds – not in US dollars or euros, but in rubles. Interest was paid on two bonds (Eurobonds) due in 2027 and 2047, the Ministry of Finance in Moscow said. Interest of 235 million US dollars was sent to the Russian paying agency NSD, she said. The ministry said the payment was complete.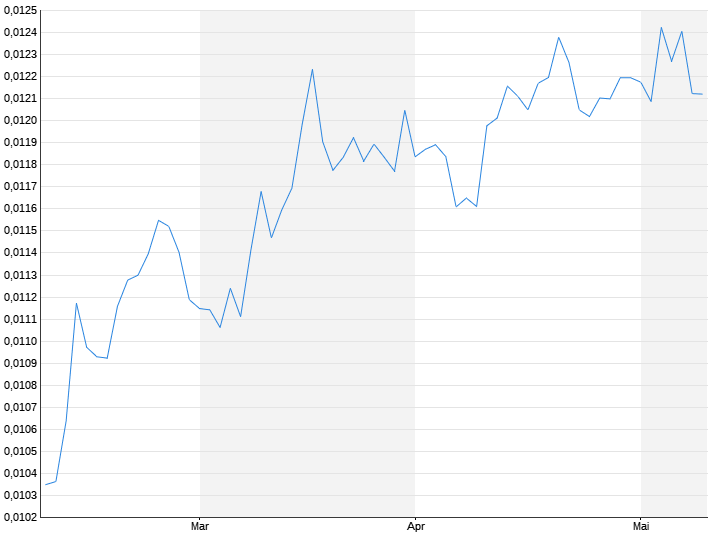 The problem, however, is that payments from there can hardly be forwarded to Western paying authorities, and therefore ultimately to Western creditors, because the NSD is subject to Western financial sanctions due to the war in Ukraine. Russia has therefore set up a new procedure whereby NSD creditors must prove ownership of the bonds. It should then be possible to transfer the interest. However, due to Western sanctions, it is not clear whether the procedure will work.
At present, it is also a question of when to talk about insolvency with possible further consequences in the direction of state bankruptcy. Because while Russia wants to service its debts and could do so given its existing reserves, financial sanctions in the West stand in its way. Payment in rubles of the Russian national currency is also controversial.
There was a threat of insolvency at the weekend
In fact, interest payments on foreign debt are usually provided in US dollars or euros. However, as Russia no longer has access to its foreign exchange reserves in the West due to sanctions, payments are now to be made in Russian currency. President Vladimir Putin signed a decree on Wednesday.
In it, he ordered the Russian government to clarify the technical details over the next ten days and identify the banks through which payments can be processed in the future. Foreign creditors would then have to open an account with these banks, which can later convert rubles into foreign currencies. Debt repayment could thus function as European gas payments, on the contrary: Western gas consumers had to open an account with the Russian state Gazprombank in April and deposit euros there. Gazprombank will then pay the amount in rubles and pay it to Gazprom.
At the end of May, Russian Finance Minister Anton Siluanov proposed an appropriate concept for repaying foreign debts: Russia pays rubles to the bank, which converts them into euros or dollars, and the bondholders then receive foreign currency. According to Siluanow, this should primarily serve to circumvent Western payment systems.
Weekend interest payments are especially important. These relate to bonds that expire 30 days, during which Russia can still pay the interest due without incurring default. The question is what will happen if Russia does not pay interest or pays it in rubles. Experts consider payment in rubles to be inadmissible, unless stated as an option in the specific terms of the bonds issued. The path chosen by Russia could therefore be considered the starting point.