NAfter weeks of fighting, the city of Severodonetsk in eastern Ukraine is now strategically important in the hands of the Russian army, according to its mayor. The city is "completely occupied" by the Russian armed forces, Mayor Oleksandr Strjuk told Ukrainian television on Saturday. The Ukrainian army announced on Friday the withdrawal from a city of 100,000.
After the conquest of Severodonetsk, the Russian army now controls by far the largest part of the Luhansk region. The conquest of the city is considered a strategically important step towards the conquest of the whole of Donbas, which includes Luhansk and the Donetsk region. Parts of the economically important area in eastern Ukraine have been ruled by pro-Russian separatists since 2014.
Mayor Stryuk said civilians had begun the evacuation of the Azot chemical plant in Severodonetsk, from where hundreds of residents fled the bombing of Russian attacks. "These people spent almost three months of their lives in the cellars. It is mentally and physically demanding, "said Strjuk. Now they needed medicine and psychological support.
Around the same time as the mayor's announcement, the pro-Russian separatists announced that their troops and the Russian army had taken control of the chemical plant. More than 800 civilians seeking refuge there were "evacuated," separatist spokesman Ivan Filipenko told the Telegram. He gave no details of where the people had been taken.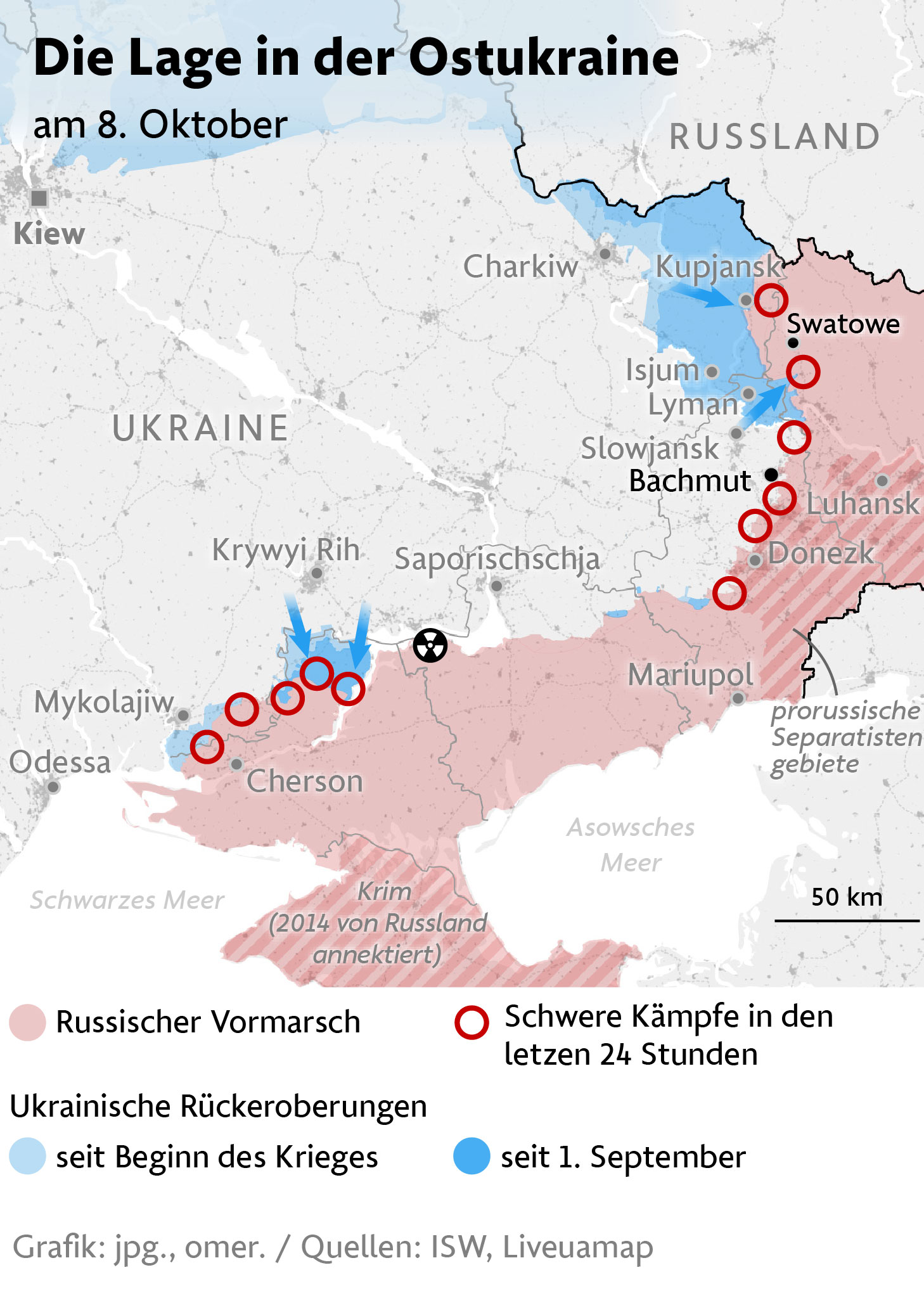 Earlier, another separatist leader, Andrei Maroshko, said Russian troops had now advanced into Lysychansk, a neighboring town in Severodonetsk. There are street fights. Severodonetsk and Lysychansk are separated by a river and lie about 80 kilometers east of Kramatorsk, the capital of the Ukrainian part of the Donetsk region.
If Russian troops also conquered Lysychansk, they could then focus on Kramatorsk and Sloviansk and eventually conquer the entire Donbass region, the industrial heart of Ukraine. A few weeks after the start of the war, the Kremlin set out its military goal of concentrating its forces in eastern Ukraine. At the beginning of its offensive war, Moscow said it wanted to overthrow the government in Kiev.