Updated 24.06.2022 at 22:25
The Russian Foreign Ministry considers the decision to allow Ukraine and the Republic of Moldova to join the EU to be an anti-Moscow policy.
The EU is thus continuing its line of progress towards the Commonwealth of Independent States (CIS).
According to the Kremlin, the EU's "aggressive approach" has the potential to create a new division and deep crisis in Europe.
The Kremlin has condemned the granting of EU candidate status to Ukraine and Moldova as a geopolitical maneuver against Moscow. The decision confirms that the "geopolitical appropriation" of the former Soviet republics is "actively promoted" "to keep Russia under control," said Russian Foreign Ministry spokeswoman Maria Zacharovova on Friday.
The EU is thus pursuing the goal of establishing relations with its eastern neighbors on the basis of the principle of dependence. Brussels uses "methods of political and economic blackmail" and forces candidate countries to impose "illegal sanctions" on Moscow. The EU's "aggressive action" has the potential to create a new division and deep crisis in Europe, Zakhar continued.
Kremlin spokesman Dmitry Peskov has previously been more cautious, calling the decision an "internal affair" in Europe. But the development should not lead to problems for Russia, he said.
Lavrov: The EU and NATO want to wage war against Russia
Russian Foreign Minister Sergei Lavrov said Ukraine's and Moldova's accession to the EU posed "no risk" to Russia because the EU was not a military alliance. He reminded that President Vladimir Putin has no reservations.
However, Lavrov accused the EU and NATO of waging war against Russia and made a historical comparison: Hitler gathered a large part of Europe behind him "to wage war against the Soviet Union," Lavrov said during a trip to Azerbaijan. Today, "the EU and NATO form such a current alliance" to "wage war with Russia," he added.
At their Thursday summit in Brussels, EU heads of state and government granted the former Soviet republics of Ukraine and Moldova candidate status for EU accession. However, this decision is only the first step in a long accession process. (afp / fra)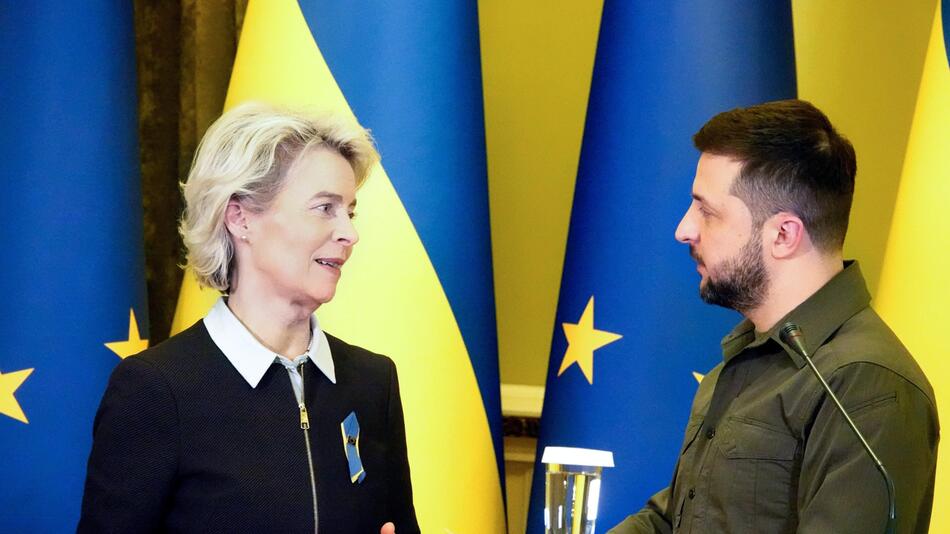 It is a historic decision – for the EU and Ukraine: the war-torn country is now officially running for membership of the European Union. But it can be a long way.